Végre elstartolt az Arrow és a The Flash spinoff-ja, a Legends of Tomorrow. A várakozás nagy volt (részemről is), de a sorozat sajnos egyelőre nem nyújtott kiemelkedőt.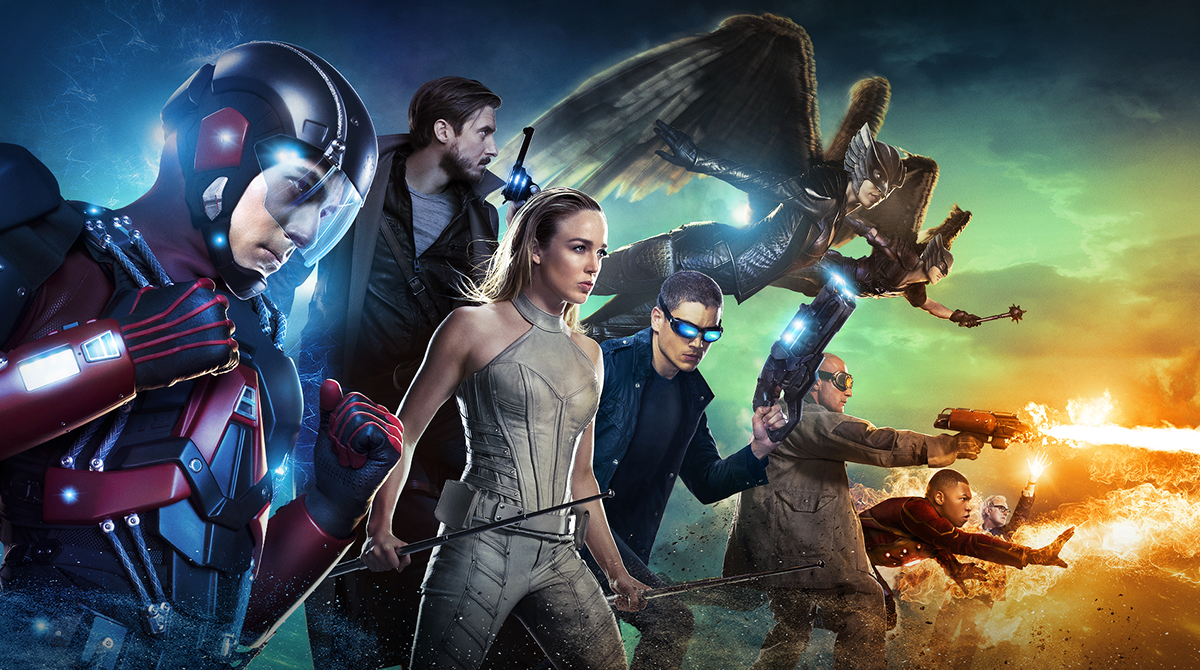 Hozza az Arrow és a Flash szintjét, de ugye tudjuk, hogy már azok a sorozatok sem ragyognak régi fényükben. Ez a pilot epizód ráadásul pont olyan volt, mit amilyenek a Flash-Arrow crossover epizódok szoktak lenni. Bele akarnak tuszkolni csomó mindent, aztán a vége az lesz, hogy baromi kapkodós az egész, és ezért szinte nem lesz súlya semminek, mert minden fontosabb eseményen olyan gyorsan túljutunk, hogy igazából nincs időnk megdöbbenni, nemhogy azok még le is üllepedjenek a következő fontosabb cselekményig. A továbbiakban spoilerek is előfordulhatnak!
A karkaterek egyikével sincs igazából komolyabb bajom, mindenesetre Rip Hunter annyira még nem győzött meg. Mondjuk egy karakter sem kapott túl sok időt, de a többieket, már ismerjük az előző sorozatokból, Hunter meg új, szóval hátrányból indul, de majd biztos kifejlődik az ő karaktere is a jövőben. Vagy a múltban... (Bocs!)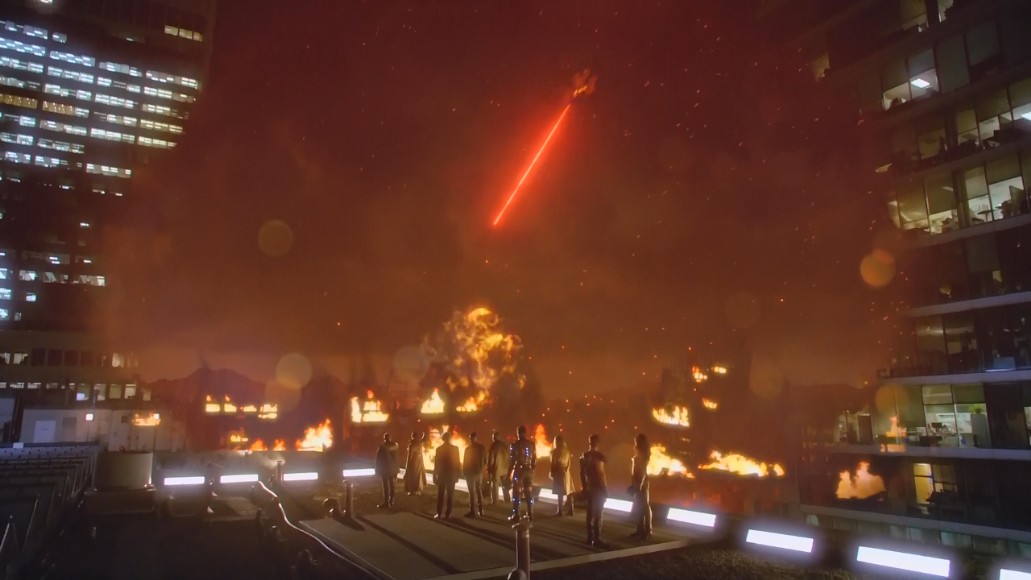 Egyébként az biztos, hogy az időutazás rengeteg pluszt fog adni ehhez az egészhez. Anélkül nem is nagyon működne szerintem, annyira azért nem erős ez a csapat. Legalábbis egyelőre. Egyébként vicces volt, ahogy leültették őket az űr... vagyis hülye vagyok időhajóban, vagy mi a jó szó... jah, igen időgépben! Szóval a közönség köreiben népszerűbb karakterek (legalábbis szerintem ők lehetnek azok) voltak az egyik oldalon (Atom, White Canary, Captain Cold, Heat Wave) míg a másikon a kevésbé érdekesek (Firestorm duó, azaz a focista gyerek és a professzor, és a Hawk duó, azaz Hawkgirl és Hawkman).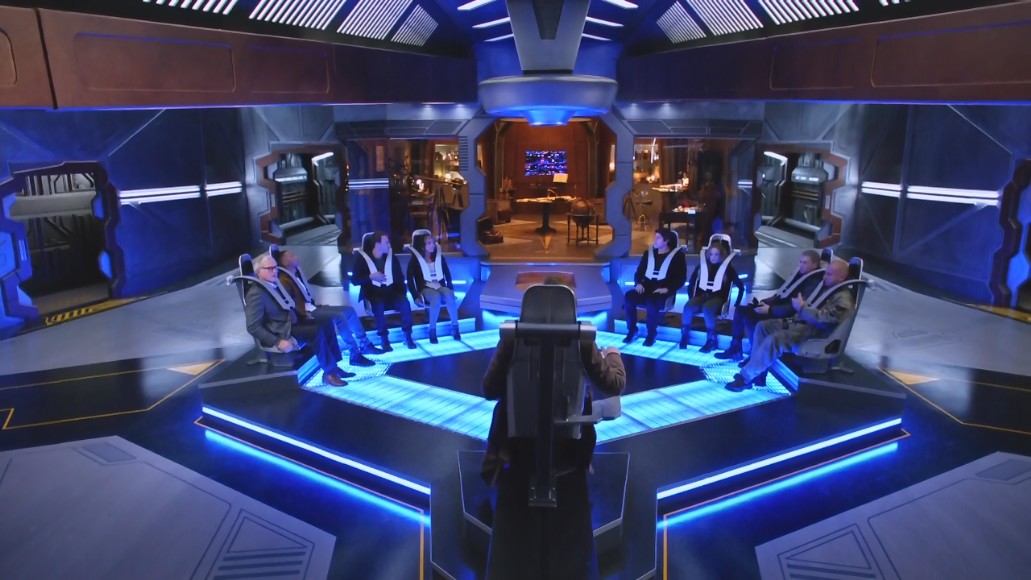 Most még nem mennék bele komolyabb elemzésbe, legalábbis a karakterekkel kapcsolatban, hiszen senkinek nem volt annyi játékideje, hogy érdemes legyen külön beszélni róla.
A sztori fő vonalával kapcsolatban viszont mindenképp érdekes, hogy már most ellőtték, hogy mi hajtja Hunter-t valójában, és hogy a legendák igazából nem is legendák, hanem annyira jelentéktelenek, hogy ha meghalnának, nem is befolyásolnák az idővonalat, jelentős mértékben. Tehát feláldozhatók. Bár ezt valamiért nem hangsúlyozták ki eléggé. Gondolom az írók nem akartak belemenni komolyabban a témába, próbáltak minél gyorsabban átsuhanni azon a részen, hogy a hősök maguktól döntenek úgy, hogy mégis Hunter-rel tartanak, hiszen egy részben erre nem volt több idő. Főleg úgy, hogy a rész elején is meg kellett már egyszer győznie őket Hunter-nek. Tehát kétszer is túl kellett valahogy jutni ezen a ponton. Nah, szóval ezért lett volna jó, ha nem zsúfolják bele a "nem is vagytok legendák" témát az első részbe, mert így valahogy komolytalan volt az egész, ahogy a hősök elhatározták magukat.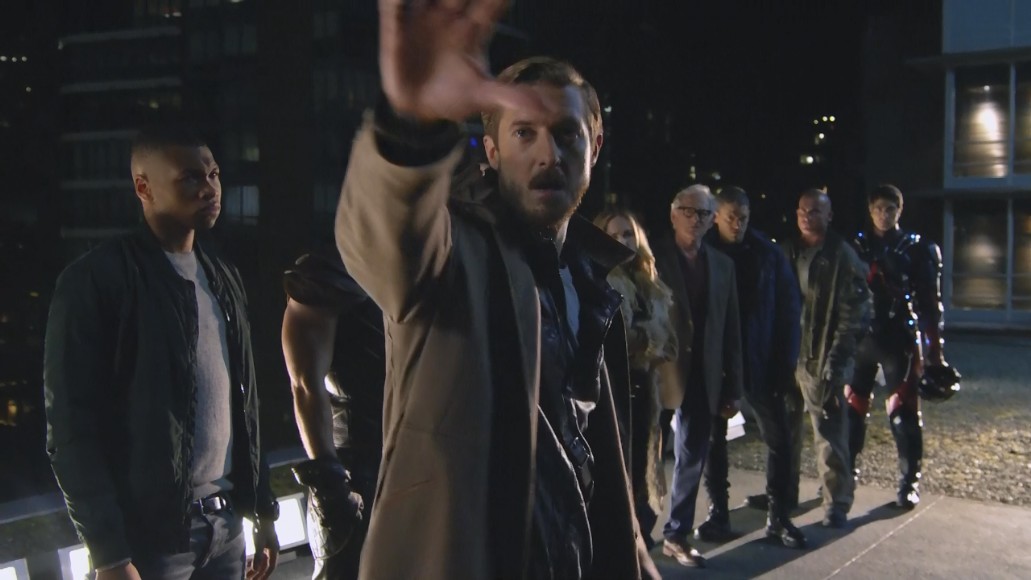 A párbeszédekben is érezhető volt a kapkodás. Olyan volt, mint a képregényes rajzfilmsorozatokban, ahol 20 percenként lezavarnak egy sztorit. Szóval tömör egysorosok tömkelege.
Az első két rész egyébként egy dupla rész, szóval lehet, hogy szerencsésebb lett volna, ha egyben adják le. De majd meglátjuk a folytatásban.
A hangulat amúgy bejön, és most, hogy egy rész alatt lezavarták a kötelező köröket, remélem, hogy jönnek a jó sztorik.