Két napja panaszkodtam, hogy ugyan kitartó nézője vagyok még az Odaátnak, de már nagyon sok minden hiányzik belőle, ami miatt annak idején az egyik kedvencemmé vált. Erre ma megnézem a legújabb epizódot (11x04), és mit látok? Szinte minden benne volt, amit hiányolok a sorozatból már jó ideje. Így teljesüljön minden kívánságom!
(Úgyhogy nem tervezetten, de ezzel zárom az idei - méghozzá első - Halloweeni aktákat, így legalább pont 13 bejegyzés készült erre a hétvégére, mely szám pont illik halloweenhoz.)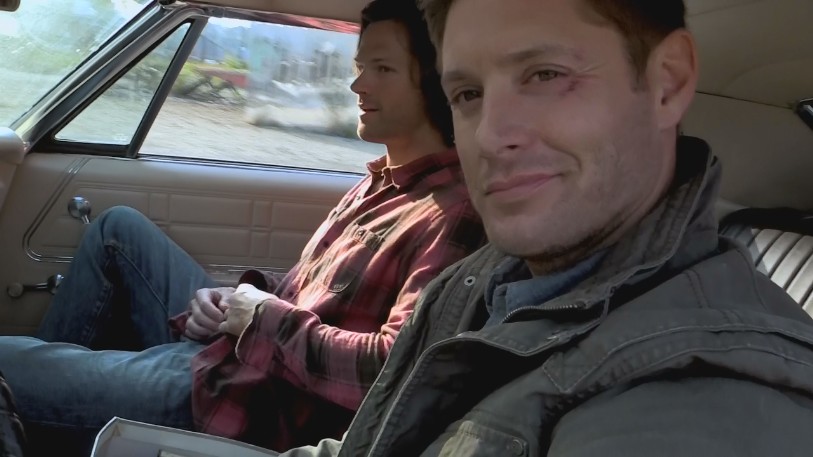 Az egész rész az Impalában játszódott. Már ez önmagában érdekessé tette az egészet, s kicsit felrázhatta a monotonitásba belefáradt Odaát nézőket.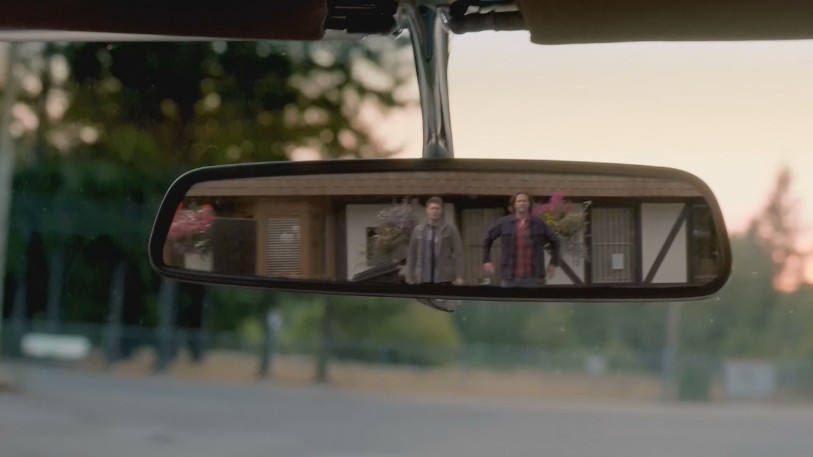 Viszont nem (csak) ettől volt rohadtul jó ez a rész. Hanem attól, hogy visszatértünk az alapokhoz. Sorolom, hogy mik történtek (és zárójelben megjegyzem, hogy ha a készítők mindig követnék ezt a receptet, az Odaát újra olyan királyság lenne, mint régen, a kezdeti évadokban):
Végre egy sima átlagos monster of the week epizód volt.
A két testvér végre nincs fasírtban.
Végre nem volt titkolózás: Sam elmondta Dean-nek a titkát, és még csak össze sem vesztek.
Winchester-ék lazítottak: Dean kocsmázott, Sam csajozott.
Az Impala szelte az államok útjait, a lejátszóból szólt a rock, és a tesók vidáman dalolva...
...mentek megkeresni a heti szörnyet, hogy együtt (végre 100%-ban együttműködve) levadásszák.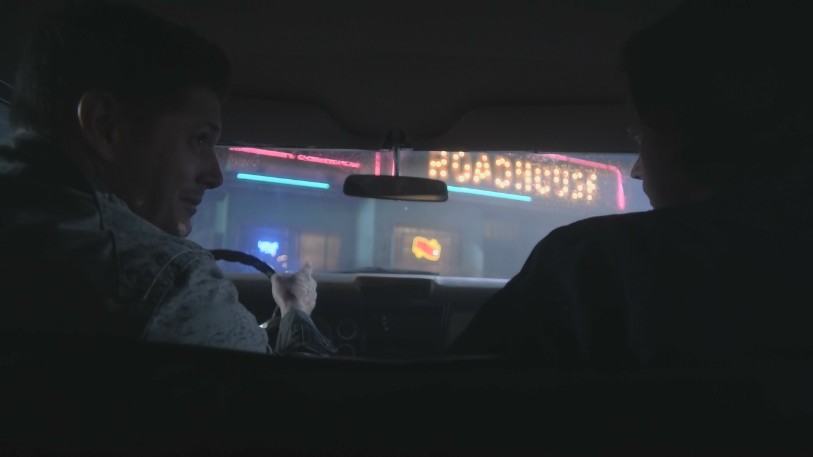 Ha a múltkor azt kívántam, hogy legyen újra ilyen a sorozat, akkor most azt kívánom, hogy maradjon is ilyen! Hátha teljesül...
U.i.: Szegény Impala... :(